The SLUMBER-MATIC bed is available in 2 sizes, Twin and Queen. The unique patented engineering allows the user to position the bed from flat to a fully vertical backrest. Sleep partially raised, to a fully raised back for that wonderful breakfast in bed. Inflates in just moments more than 2 minutes, all automatically. Power deflate and auto shut-off in both inflate and deflate position. Velvet top is fully washable, rugged PVC side fabric resists puncture and lasts for years. No assembly of any kind. This bed is fully automatic and ready to go right out of the box. 45 years of experience guarantees the best inflatable bed a person can buy.
If you need a custom size, color, or pattern, they are available! Please contact us for pricing, availability or more information.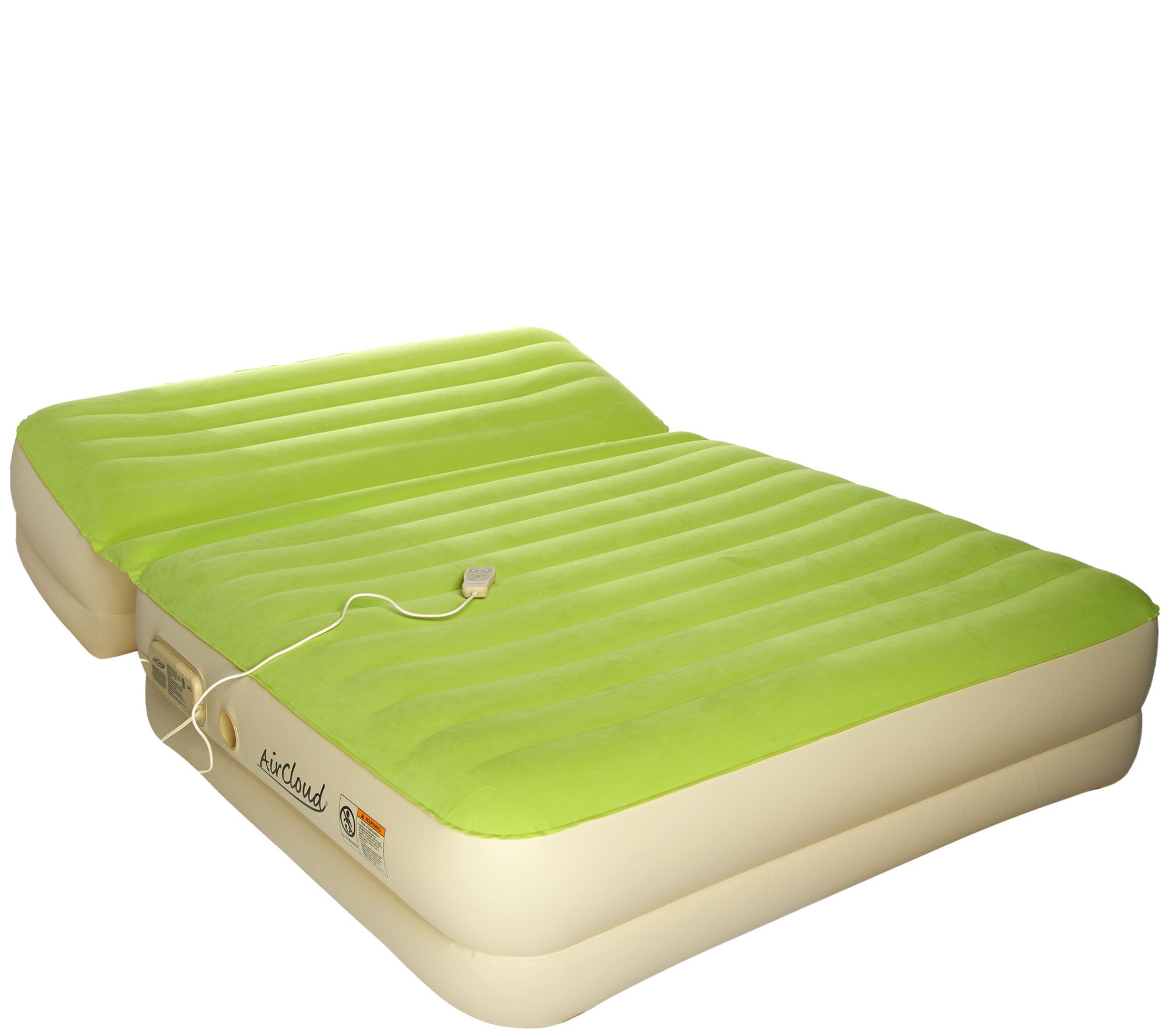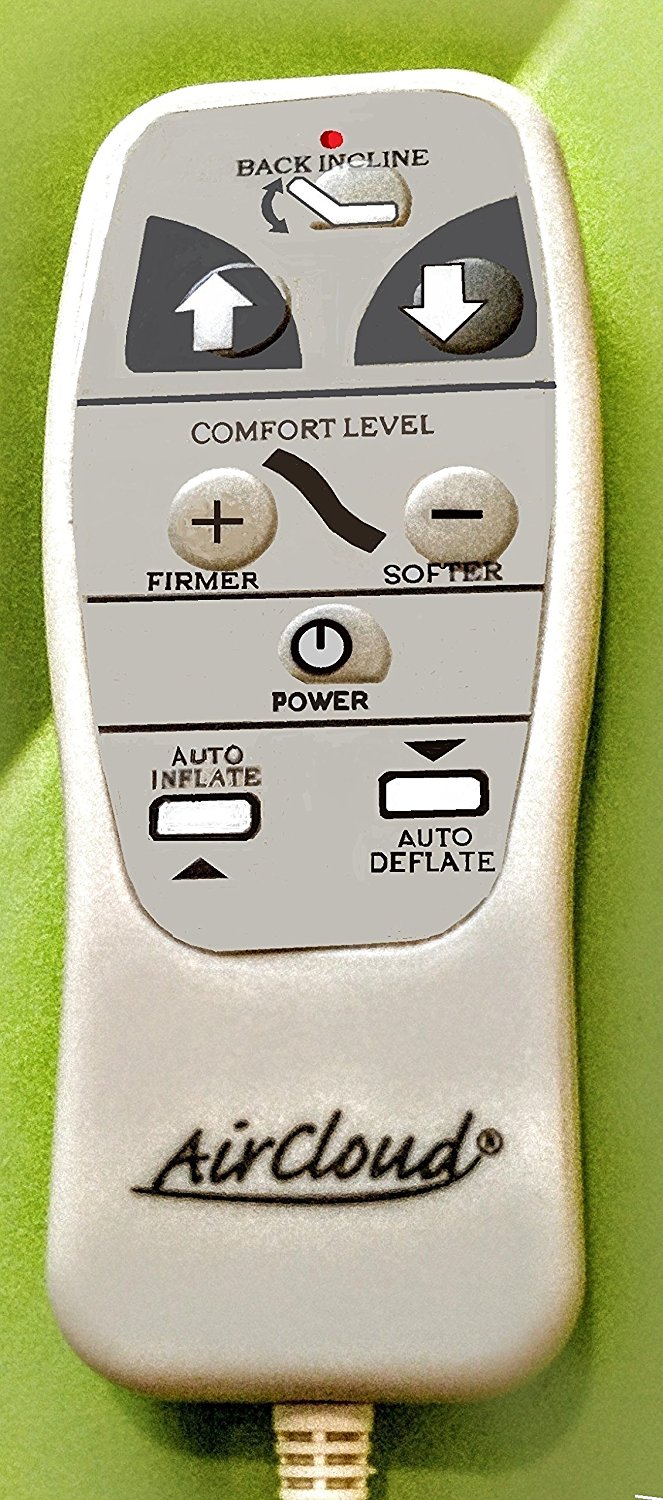 Luxury air mattresses by AirCloud. It's like sleeping on a cloud of air
SLMUBER-MATIC AS SHOWN COMPLETE WITH EASY TO USE REMOTE: QUEEN SIZE
SALE: 220.00 Plus Free Shipping to the lower 48 States!
*All ibeam rib construction
*700 watt AC motor delivers air to the air Chambers quickly and efficiently
*Automotically inflates the bed in 3 minutes and the motor shuts off automatically when the chambers are full
*32 gauge Puncture resistant heavy duty vinyl PVC fabric is used throughout
*Handy storage bag, 100Percent nylon included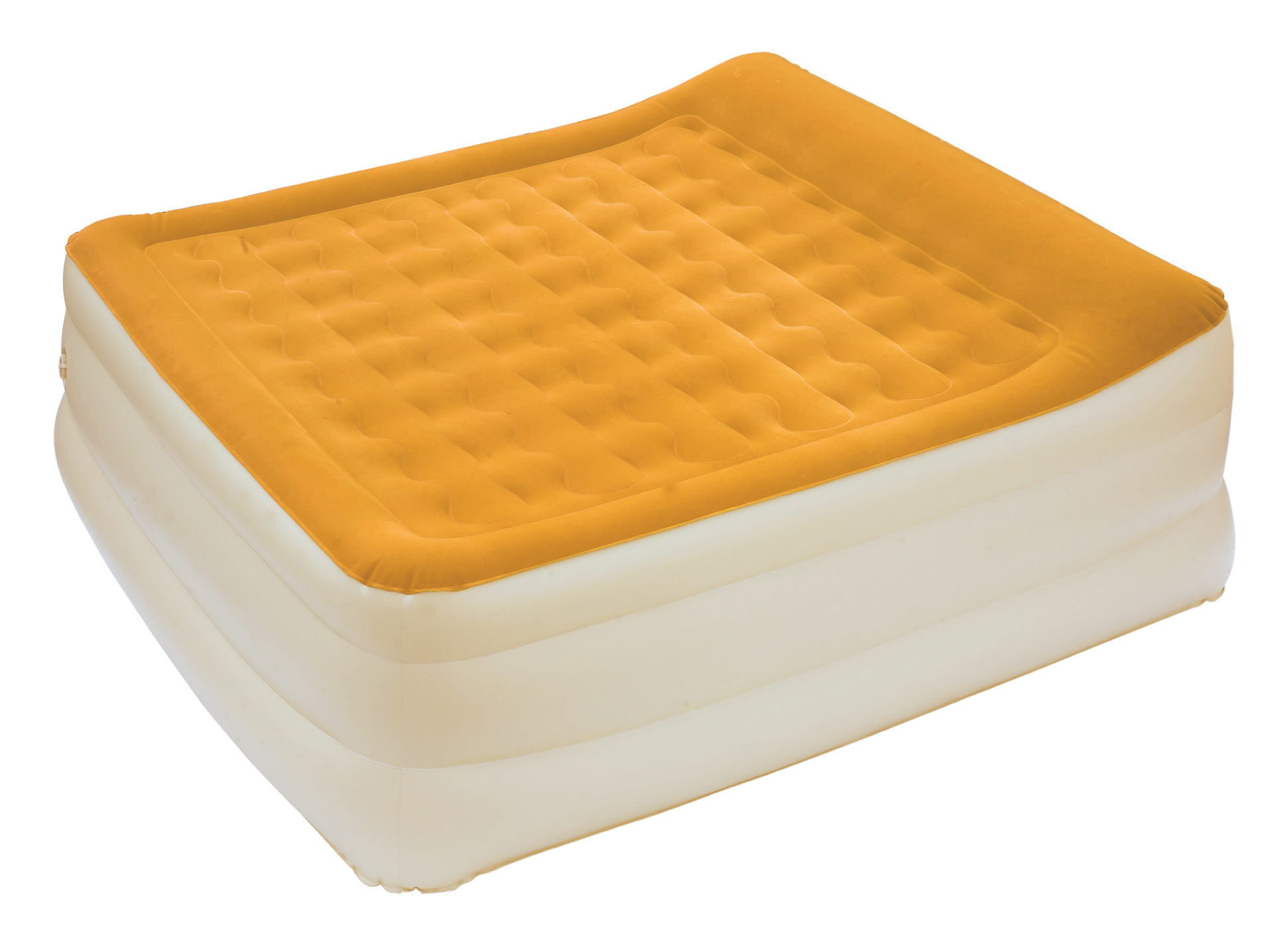 QUEEN SIZE MAJESTIC WITH AUTO INFLATE: Inflates in about 95 seconds!
Color: Butterscotch and Cream
Size: Queen 60" x 80" Height: 20" ( 24" with built in pillow )
Ultra-comfortable velvet "pillow top" sleep surface from K80-PVC
Remote inflation unit for personal firmness control with fast and powerful internal AC motor and quick release air valve.
Ergonomic I-Beam internal construction
Fully washable with standard household detergents
Sturdy nylon carry/storage bag included.
SALE: $125.00 + Free shipping to the lower 48 States!